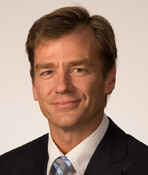 A/Prof. William (Bill) L. Walter
MBBS (Syd), FRACS (Orth), FAOrthA, PhD (surgery)
Associate Professor
Chairman: Department Orthopaedics, Mater Hospital
(02) 8920 3388
Dr. Walter is able to provide an expert opinion to patients with hip and knee problems, from those with conditions requiring arthroscopic procedures and straightforward joint replacement surgery, to patients with very complex conditions.
Many patients who come to see Dr Walter have hip and knee problems which do not require joint replacement, but can significantly benefit from arthroscopic (keyhole) surgery. Patients undergoing this procedure have often suffered a joint injury, which may be receptive to this procedure. These procedures can help to rectify painful conditions and may even delay the future need for joint replacement surgery.
Joint replacement of hip (anterior or posterior approach) & knee replacement
Dr Walter performs many hundreds of these procedures each year. He uses both the minimally invasive anterior approach and posterior approach for hip replacement and can offer patients fast/rapid recovery programs. The Mater Hospital's highly specialised staff is trained to achieve rapid recovery and best post-operative outcomes for patients.