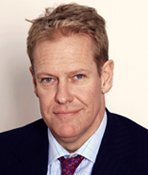 Dr Mark Hile
BE (Mech Hons), MBBS (Syd), FRACS (Orth), FAOrthA
hand & wrist surgery
Dr Hile completed a degree in Mechanical Engineering at the University of Technology, Sydney in 1985, with first class honours. Along with a prize for academic achievement, he also gained an interest in biomedical engineering, the application of engineering science to the human body and medicine.
To satisfy that interest Dr Hile commenced a degree in Medicine and Surgery at The University of Sydney, graduating in 1990.
Orthopaedic surgery was an obvious choice for specialty training given its melding of the art of medicine and science of engineering. Dr Hile completed Orthopaedic Surgery training in Sydney in 1999.
The hand is an intricate elegant living machine. After initial experience treating hand problems during Orthopaedic Surgery training, Dr Hile completed a year of Hand Surgery Fellowship training in 2000.
Since 2001 Dr Hile has been in practice as a Hand Surgeon. With experience of thousands of hand and wrist operations he has an established understanding of the art and profession of Hand Surgery.
Hand Surgery involves treatment of a wide range of conditions including arthritis, carpal tunnel syndrome, Dupuytrens disease, and injuries such as wrist fracture and ligament injuries, and tendon and nerve injuries. Skills and techniques include microsurgery, arthroscopy, fracture fixation and joint replacement.
Dr Hile treats patients at The Mater, Castlecrag Private, Delmar Private, Royal North Shore and Mona Vale Hospitals.