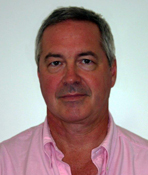 Dr Bernard Zicat
Bsc, MD, CM, FRCSC, FRACS (Orth), FAOrthA
hip & knee replacement surgery
Dr Zicat is an orthopaedic surgeon who specialises in surgery of the hip & knee. He has particular expertise in hip & knee replacement surgery, revision surgery, and arthroscopy of the hip & knee. He has been in practice in Sydney for over 20 years.
Dr Zicat completed an undergraduate degree in Physics at McGill University in Montreal, Canada, in 1981, and finished his medical degree there in 1985. He then did Orthopaedic specialist training at the University of Western Ontario, in London, Ontario, Canada. Following that he did sub-specialty fellowship training in hip and knee replacement surgery in Australia, and in the United States, at the Anderson Orthopaedic Research Institute near Washington, DC. Since acquiring his Orthopaedic accreditation in Australia, he has been in practice for over twenty years, specialising primarily in hip and knee replacement surgery.
He is a Fellow of the Royal Australasian College of Surgeons (FRACS), a Fellow of the Australian Orthopaedic Association, a member of the Arthroplasty Society of Australia and a member of the Australian Institute for Musculo-Skeletal Research. Dr Zicat has an interest in hip and knee implant design, and is involved in ongoing evaluation of current and future implant technologies.
Dr Zicat treats patient at the Mater Hospital, Macquarie University Hospital, and Concord Hospital.
Visit Dr Bernard Zicat's new website at www.drbernardzicat.com.au